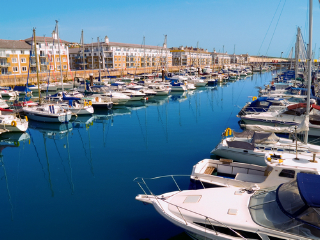 A famed tourist destination for centuries, Brighton is within reach of London for day-trippers (just one hour by train).  It also boasts a hard-to-beat combination of the British coastline, two universities and a medical school. The famed beaches feature countless restaurants, nightclubs and arcades as well as two landmark piers, not to mention a nudist area for the more daring (or simply those who hate tan lines). It combines the charm of a coastal town with the cosmopolitan air of a top destination for sightseers. Not to be missed sites include everything from the 11th century St. Nicholas Church to the Royal Pavilion and the Sassoon Mausoleum, which is now an upscale restaurant.
Brighton is the destination site for nationally prominent events like political conventions and is especially known in the arts, thanks to a reputation as one of the best night-life areas in the UK. The Brighton Festival is one of the largest arts festivals in Europe, and the Big Beach Boutique music fest is a new favourite alongside classical and pop music festivals throughout the year.
Sports fans can enjoy the local cricket and soccer/football clubs, the world's oldest motor race — the Brighton Speed Trials — horse-racing, greyhounds, an annual marathon and a famed beach soccer tournament. If all that isn't enough, there are more than 300 pubs in town. Even if you don't take the opportunity to work and play in Brighton, it is definitely a destination for anyone who wants to explore vibrant England beyond London.
Call or email us now to discover how easy and fun it is to put your highly valued skills to good use while seeing the world.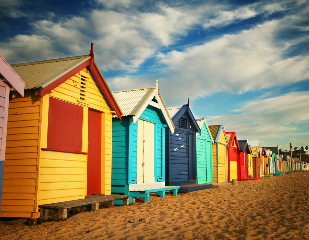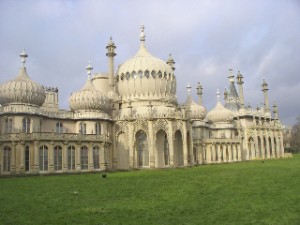 So why wait?!
Give us a call today and start your UK adventure.
You may also dial direct:
Fax: +44 20 7408 1235
Email